#WENGERIN - Wenger is the best man for Arsenal (atleast for now)!!!
Posted by THE POLICE over 6 years ago ·
11 replies
Despite protests, banners, planes, YouTube and Twitter rants, and arguably the most popular worldwide meme of 2017, Arsene Wenger has somehow managed to survive and keep his job at Arsenal.
The club confirmed on Wednesday that the Frenchman had signed a two-year contract extension which will take his tenure at the north London giants to 23 years and maintain his status as the Premier League's current longest serving manager. Wenger's decision to stay despite massive external pressure for him to quit shows just how much of an influence the 67-year-old exerts at Emirates Stadium.
Over £700 million has been spent on players since Wenger first stepped through the doors of Highbury House in 1996. From the greatness of Thierry Henry and Alexis Sanchez to the more underwhelming signings of Francis Jeffers and Park Chu-Young, the manager has enjoyed both good times and bad times.
His Arsenal career has produced 16 trophies, ensuring he is the most successful manager in the club's history. However, he has failed to win the Premier League for 13 years and been eliminated from the Champions League last 16 for seven successive seasons – also failing to qualify altogether for next term's competition. This has brought about something of a civil war among the club's fanbase; those who are 'Wenger In' and believe he is the right man for the future, and those who are 'Wenger Out' and insist his methods are outdated and the club is in need of change.
"The message to the fans is in aid of the club. Let's be together to support our players, to support the club and all give our absolute best to be at the level that we want to be," Wenger told the club's official website after penning a two-year deal.
"We can move up to the next level, I'm convinced of that, by having faith in the way we want to play football and by supporting the players we have already. Of course we'll try to strengthen our squad to be stronger next season, but we want to be faithful to the way we want to play the game. We want to support this way [of playing] all together."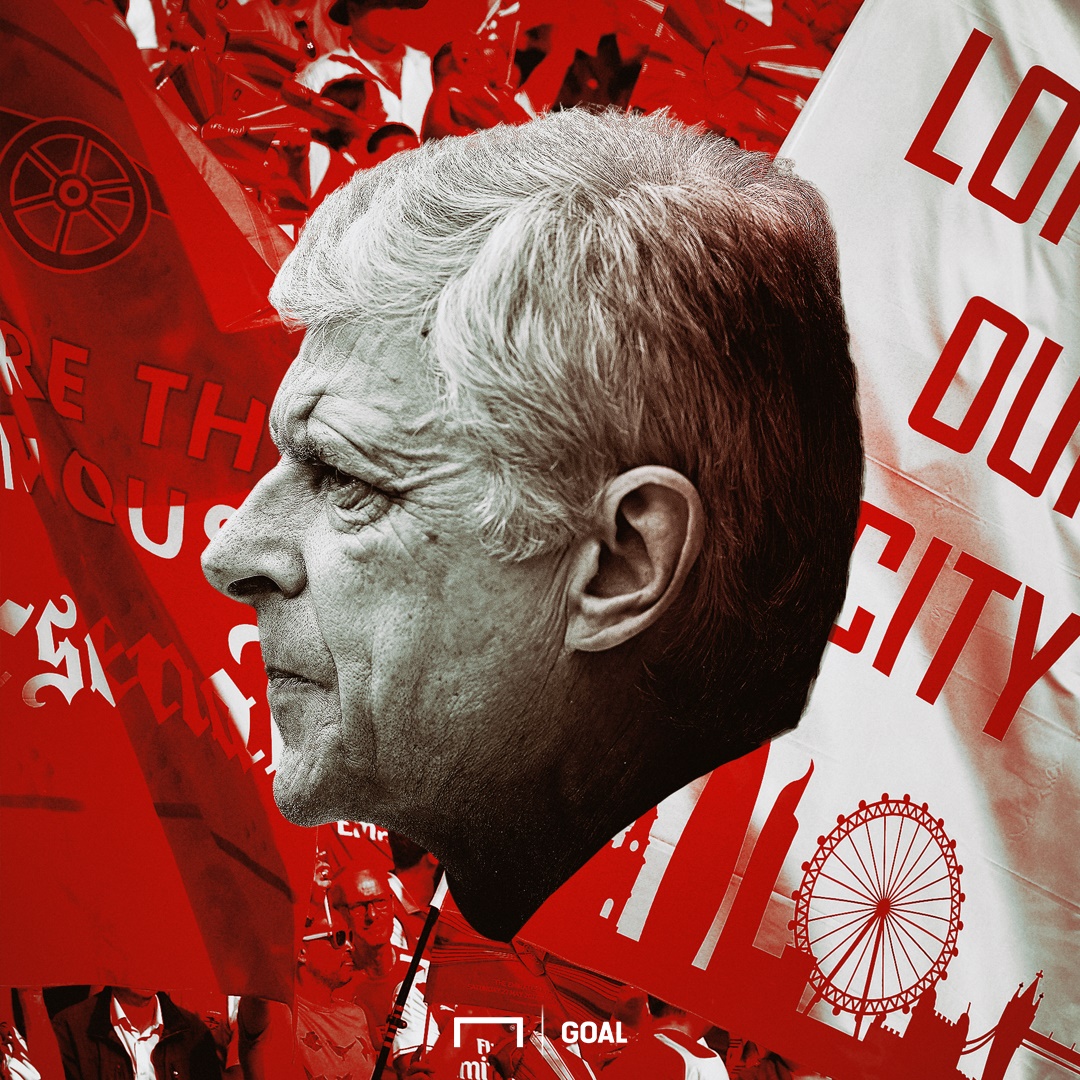 It is evident that big changes are needed at Arsenal this summer both on and off the pitch. Squad additions are required for what is likely to be a difficult season in which the squad will be stretched by Europa League games. The large amount of injuries sustained by Manchester United over the past few months should serve as a lesson that top-quality players are needed in every single position if they want to progress to the latter stages of the tournament.
Additionally, Arsenal and Wenger must change their transfer policy if they are going to challenge for major honours. Luis Suarez and Gonzalo Higuain are two of the biggest names that the Gunners have missed out on in recent years due to Arsenal's dithering in the transfer window. The club must be more assertive during negotiations and Wenger will need to accept that inflated prices are now part of modern day football.
But now it's time for everyone - including the dissenters - to get behind the team and the manager otherwise Arsenal risk getting left further behind. Those supporters who campaigned for Wenger to leave should now accept that it won't happen for at least another two years. The civil war needs to end now.
11 Comments